WEBSITE DESIGN & DEVELOPMENT
Multi Page – PREMIUM Website Package + Maintenance

Package starts from R1,970 per month x 12 months.
A Multi page Premium website is a website with multiple pages (7 – 15 pages) to display the various services or products you provide. This website package is great for small, medium, and large businesses.
You can use your business profile to get started with the website build, and add more as we progress with your website build.
Get started now – it's easy!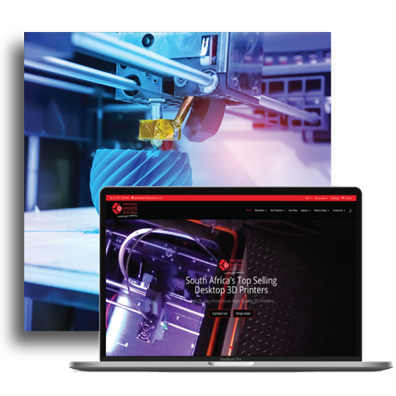 Included in the MINI Website Development Package? (7-15 pages)
– Client Dashboard.
(A Welcome Dashboard on your website with guidance and training materials)
– Blogging Page – Available.
(A blogging page for content marketing purposes – writing articles)
– A wide variety of functions available – View some below.
(Text, Audio, Video, Accordions, Blurbs, Buttons, Call-To-Actions, Counters, Sliders, Comments, Forms, Timers, Dividers, Email Op-tins, Portfolios, Galleries, Images, Menus, Maps, Profiles, Posts, Tables, Search, Testimonials)
– No Logo Design – Existing Logo Tweaks only.
(We will only perform logo tweaks – You'll need to inquire for a new logo to be made)
– Responsive & Mobile Friendly.
(Your Website will display on all devices accordingly)
– Social Media Integration.
(We will connect all your Social Media profiles with your website)
– Basic SEO Optimised.
(We'll implement basic SEO practises required for your website to be found on Google)
– Google Analytics.
(We'll connect your website to Google Analytics, so you can view your website search data)
1 – 2 Website Revision & Amendments
Default Included Website Maintenance & Management
Includes
Hosting Services.
(Fast & Reliable Dedicated Hosting Services)
Daily
Cloud Backups.
(Daily Secure Cloud Backups to Amazons S3 Services)

Weekly
Updates.
(Software, Security and Website Updates)
Monthly
Website Security Scan
(Security scan to check that your website is secure)
Monthly
Website Performance Scan
(Performance scan to check website loading speed)
Monthly
Client Report (Website & Google Analytics)
(Report to show you all maintenance performed, and Google Analytics data)
Video Training Tutorials
(Websites we build only)
(Video Tutorials on how to use your website)
15 Min Support & Website Edits (no rollover)
(Time available for website edits and support)
(View Maintenance Packages Below)

Preferred Online Business Partner
and Service Provider.
Domains, Emails & Hosting
Website Design & Development
Website Maintenance
Website Management
Marketing
Consultations