What you need to setup a website
Anyone who wants to be successful knows it's quickly becoming a requirement to have a website and email address, with a domain name similar to your business name to serve as marketing foundation for your business through branding. Buyers mostly look and investigate online to compare services and products before buying any products or services.
Not being online is like being a drop of water in the sea, you are invisible and amongs many, so it is important to find out how to start an online presence and stand out of the crowd.
What you need to know about establishing an online presence is the following:
Register a Domain Name
Sign up for Website Hosting
Create a Website
Promote & Market your Website
Register Your Domain
To setup a website and email accounts you need a domain name for your business to run on – it is the pillar on which everything else rests. Registering a domain name is the first step to setting up an online presence. There are several choices when it comes to registering domain names – in South Africa, your website will typically perform better when South Africans are searching for it when you use a .co.za domain – so we recommend you get that as the first choice.
We will gladly assist you with this task, and inform you of all available domain names available to suit your business platform.
Host Your Domain Online
Having a domain on its own is useless. To be able to use the domain name for a website or email addresses, you need to subscribe to a website hosting service. Hosting is renting space on a server that is connected to the Internet in order to use the space to create websites, make use of emails and store databases. The website hosting package also allows transfer of files and data to and from the server using the Internet. With a web hosting package you will also be allowed to access an online website control panel called a cPanel that you can use to manage your email addresses and other features of your web hosting package.
Website hosting is paid for on a monthly basis.
Create Your Website
There are various ways to build your website – the best is to let a professional website designer build one for you. One can do it yourself, it is possible to build the website using web design software like Dreamweaver or using an online website builder tool. Another option is by using freely available open source software that can be installed via the control panel and customised. These software packages are available for every purpose, from E-commerce to Forum software, and even a general Content Management System.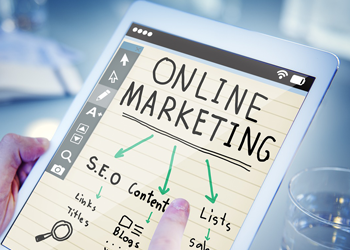 Market Your Website
The world of marketing is a vast and ever-changing plain of network activity and algorithms, specifically designed to promote products and services to the global economy. These marketing channels consist of many platforms and programs one can utilize to market your product and services.
Marketing is never a bad idea, as it is the tool that effectively attracts your client to you, working smart daily to reach your target market. Using various channels can bring various clients to your business. It is advised to start with one channel at a time, learn how to use it and move on to build a market portfolio or let us do the marketing for you and be assured your products and services are seen.
Marketing Channel Examples:
Google AdWords
Google+
Facebook
Twitter
Instagram
Pinterest
Blogs
Newsletters
and much more.