Linux Website Hosting Services
W

hat is web hosting services all about?
It is a service allowing businesses and individuals to post/publish web pages online onto the internet, your 'domain name' becomes your web account/storage space online where your emails, website and related data is stored, organised, and made accessible on the internet to website users, as well as where your data is managed as securely as possible against any potential threats by making use of specialised computer systems called servers.
If internet users want to visit your website, all they have to do is type in your website address or domain name into their browser. The computer will then connect to the designated server and deliver the website pages through your internet browser.
When signing up for hosting services you will get a domain name registered for yourself or your business, as well as custom email addresses, and the ability to create and host your website.
W

ant to know more about domains, emails, and web hosting services?
W
ebsites on the internet are identified by a series of numbers, which we know as "
IP addresses
" (Example:
192.168.0.1
), computers use these like a channel to connect to your online server where your website, emails, and data resides. These numbers work well for computers, but not for people, thus the wheel was re-invented and "
Domain Names
" were created, they are unique and identify your website just like "
IP addresses
", yet they are much easier to remember than numbers. A domain simply put is giving your website an address like your residential home address, a name you can easily remember and an
address for people to access your online business website.
The same way your home has an address for people to be able to find your property.
EXAMPLE:
  www.
domain_name.co.za
Explaining E-Mail hosting, it is the act of providing a client with your very own personalized email address. In order for you to create your own personalized email address, you will need to register a 'Domain_Name' which is required for your personalized email address. EXAMPLE: name@mybusiness.co.za This is the best way to do it if you're running a business because customers can easily remember your name and the business associated with your name. Not only that, your customers will more likely trust your business, representing yourself in a more professional manner and in line with your brand.
What is hosting all about, it is simply said a service that makes your website available online to users. Anyone on the internet may view your website anytime and anywhere by typing in your address (www.example.co.za) also known as your 'Domain_Name'. For this service to work your website should be running on a computer or server which is always connected to the internet, and these computers or servers need to be updated, stable, and secure to keep your website up and running at all times. Your 'Domain_Name' is your address to get to your website, and hosting is the service that ensures your address is available online and stays open for business. Without hosting your domain online, your stunning website has no use as it will not be available online.
D

o you have your own website designer / developer?
Our Hosting supports 'One-click' installation for over 300 applications using Softaculous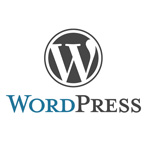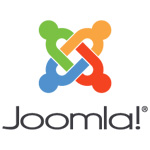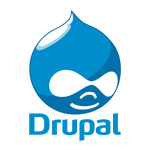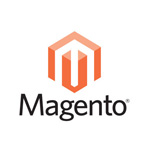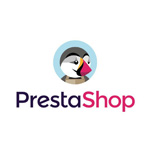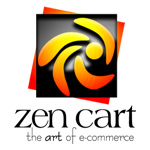 Hosting Plan Details
| | |
| --- | --- |
| Monthly Price | R250.00 |
| Yearly Price | R3,000.00 |
| Operating System (OS) | Linux |
| Setup Charge/Fee | Free |
| Number of Domains | 30 |
| Disk Space | 10 GB |
| Email Accounts | 500+ |
| Bandwidth | 30 GB |
| MySQL Databases | 40 |
| cPanel Control Panel | YES |
| Software Installer | YES |
| Site Builder | YES |
| 24/7 Monitoring | YES |
| Daily Backups | YES |
Hosting Plan Features
| | |
| --- | --- |
| 99% Uptime | YES |
| 24/7 Server Monitoring | YES |
| No contracts | YES |
| Email Support | YES |
Email Features
| | |
| --- | --- |
| POP3 Accounts | YES |
| IMAP Access | YES |
| Webmail Access | YES |
| Email Forwarding | YES |
| Email Autoresponders | YES |
| Catchall Email | YES |
| Spam & Antivirus Filters | YES |
| Mailing List | YES |
Website Features
| | |
| --- | --- |
| FTP Accounts | 30 Accounts |
| Addon/Parked Domains | 29 Domains |
| Subdomains | Unlimited |
| Control Panel | YES |
| Site Builder | YES |
| Website Statistics | YES |
| Password Protected Folders | YES |
| Filemanager | YES |
| Domain Redirect | YES |
| DNS Manager | YES |
| Access to Logs | YES |
| Cron Scheduler | YES |
| Custom Error Pages | YES |
| Daily Backups | YES |
| Software Installer | YES – 300+ applications using Softaculous. (Content Management Systems, Ecommerce Software, Blog Software, Forums, Image Galleries, Customer Support applications etc. WordPress, Joomla, Drupal, OpenShop, Magento, PrestaShop, Zen Cart, osCommerce, phpBB, Typo3, Coppermine, Gallery, phpList, LimeSurvey, WHMCS, CubeCart, phpCoin, Vtiger, SugarCRM, Crafty Syntax, Help Center Live, Moodle and lots more. |
Developer Features
| | |
| --- | --- |
| PHP | YES |
| MySQL Databases | YES |
| Remote MySQL Access | YES |
| phpMyAdmin | YES |
| Perl | YES |
| CGI | YES |
| Ruby on Rails | YES |
| mod_rewrite | YES |
| .htaccess | YES |
| GD Library | YES |
| cURL Support | YES |
| ImageMagick Library | YES |
Hosting Plan Details
| | |
| --- | --- |
| Monthly Price | R150.00 |
| Yearly Price | R1,800.00 |
| Operating System (OS) | Linux |
| Setup Charge/Fee | Free |
| Number of Domains | 10 |
| Disk Space | 5 GB |
| Email Accounts | 250 |
| Bandwidth | 20 GB |
| MySQL Databases | 15 |
| cPanel Control Panel | YES |
| Software Installer | YES |
| Site Builder | YES |
| 24/7 Monitoring | YES |
| Daily Backups | YES |
Hosting Plan Features
| | |
| --- | --- |
| 99% Uptime | YES |
| 24/7 Server Monitoring | YES |
| No contracts | YES |
| Email Support | YES |
Email Features
| | |
| --- | --- |
| POP3 Accounts | YES |
| IMAP Access | YES |
| Webmail Access | YES |
| Email Forwarding | YES |
| Email Autoresponders | YES |
| Catchall Email | YES |
| Spam & Antivirus Filters | YES |
| Mailing List | YES |
Website Features
| | |
| --- | --- |
| FTP Accounts | 10 Accounts |
| Addon/Parked Domains | 9 Domains |
| Subdomains | Unlimited |
| Control Panel | YES |
| Site Builder | YES |
| Website Statistics | YES |
| Password Protected Folders | YES |
| Filemanager | YES |
| Domain Redirect | YES |
| DNS Manager | YES |
| Access to Logs | YES |
| Cron Scheduler | YES |
| Custom Error Pages | YES |
| Daily Backups | YES |
| Software Installer | YES – 300+ applications using Softaculous. (Content Management Systems, Ecommerce Software, Blog Software, Forums, Image Galleries, Customer Support applications etc. WordPress, Joomla, Drupal, OpenShop, Magento, PrestaShop, Zen Cart, osCommerce, phpBB, Typo3, Coppermine, Gallery, phpList, LimeSurvey, WHMCS, CubeCart, phpCoin, Vtiger, SugarCRM, Crafty Syntax, Help Center Live, Moodle and lots more. |
Developer Features
| | |
| --- | --- |
| PHP | YES |
| MySQL Databases | YES |
| Remote MySQL Access | YES |
| phpMyAdmin | YES |
| Perl | YES |
| CGI | YES |
| Ruby on Rails | YES |
| mod_rewrite | YES |
| .htaccess | YES |
| GD Library | YES |
| cURL Support | YES |
| ImageMagick Library | YES |
Hosting Plan Details
| | |
| --- | --- |
| Monthly Price | R90.00 |
| Yearly Price | R1,080.00 |
| Operating System (OS) | Linux |
| Setup Charge/Fee | Free |
| Number of Domains | 3 |
| Disk Space | 1 GB |
| Email Accounts | 100 |
| Bandwidth | 10 GB |
| MySQL Databases | 5 |
| cPanel Control Panel | YES |
| Software Installer | YES |
| Site Builder | YES |
| 24/7 Monitoring | YES |
| Daily Backups | YES |
Hosting Plan Features
| | |
| --- | --- |
| 99% Uptime | YES |
| 24/7 Server Monitoring | YES |
| No contracts | YES |
| Email Support | YES |
Email Features
| | |
| --- | --- |
| POP3 Accounts | YES |
| IMAP Access | YES |
| Webmail Access | YES |
| Email Forwarding | YES |
| Email Autoresponders | YES |
| Catchall Email | YES |
| Spam & Antivirus Filters | YES |
| Mailing List | YES |
Website Features
| | |
| --- | --- |
| FTP Accounts | 3 Accounts |
| Addon/Parked Domains | 2 Domains |
| Subdomains | Unlimited |
| Control Panel | YES |
| Site Builder | YES |
| Website Statistics | YES |
| Password Protected Folders | YES |
| Filemanager | YES |
| Domain Redirect | YES |
| DNS Manager | YES |
| Access to Logs | YES |
| Cron Scheduler | YES |
| Custom Error Pages | YES |
| Daily Backups | YES |
| Software Installer | YES – 300+ applications using Softaculous. (Content Management Systems, Ecommerce Software, Blog Software, Forums, Image Galleries, Customer Support applications etc. WordPress, Joomla, Drupal, OpenShop, Magento, PrestaShop, Zen Cart, osCommerce, phpBB, Typo3, Coppermine, Gallery, phpList, LimeSurvey, WHMCS, CubeCart, phpCoin, Vtiger, SugarCRM, Crafty Syntax, Help Center Live, Moodle and lots more. |
Developer Features
| | |
| --- | --- |
| PHP | YES |
| MySQL Databases | YES |
| Remote MySQL Access | YES |
| phpMyAdmin | YES |
| Perl | YES |
| CGI | YES |
| Ruby on Rails | YES |
| mod_rewrite | YES |
| .htaccess | YES |
| GD Library | YES |
| cURL Support | YES |
| ImageMagick Library | YES |